The design vision of the new Aqua-Aston Hospitality custom print 'Pacific Reef' staff uniform represents our brand's sense of place and good stewardship. Tori Richard brought this to life by anchoring elements of color and art in cohesive execution. Our collection and collaboration is a brand experience that is bespoke, a caring culture and kuleana.
It's a great design for men and I like that even if I don't tuck it in, it looks nice and professional. I am outside a lot and the fabric is cool. I always iron my shirts and this one is so easy to iron! The design and color matches the theme of ANA's Flying Honu!
I engaged in the design process of the ANA aloha shirts with the Tori Richard Team. They were patient and supported us in creating a great design for our uniform.
I really appreciate all members of their team. We are happy with the uniforms that we wear now!
Thank you!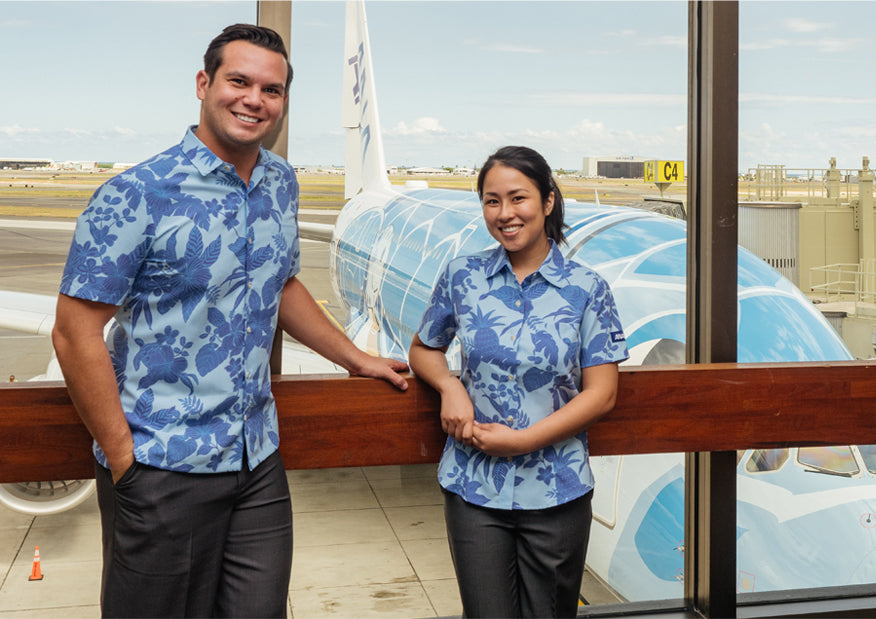 case study
ANA - All Nippon Airways
With the much anticipated launch of ANA's "Flying Honu," an Airbus A380 aircraft decorated with one of Hawaii's most beloved sea creatures, we were tasked with creating a uniform to continue the journey for passengers